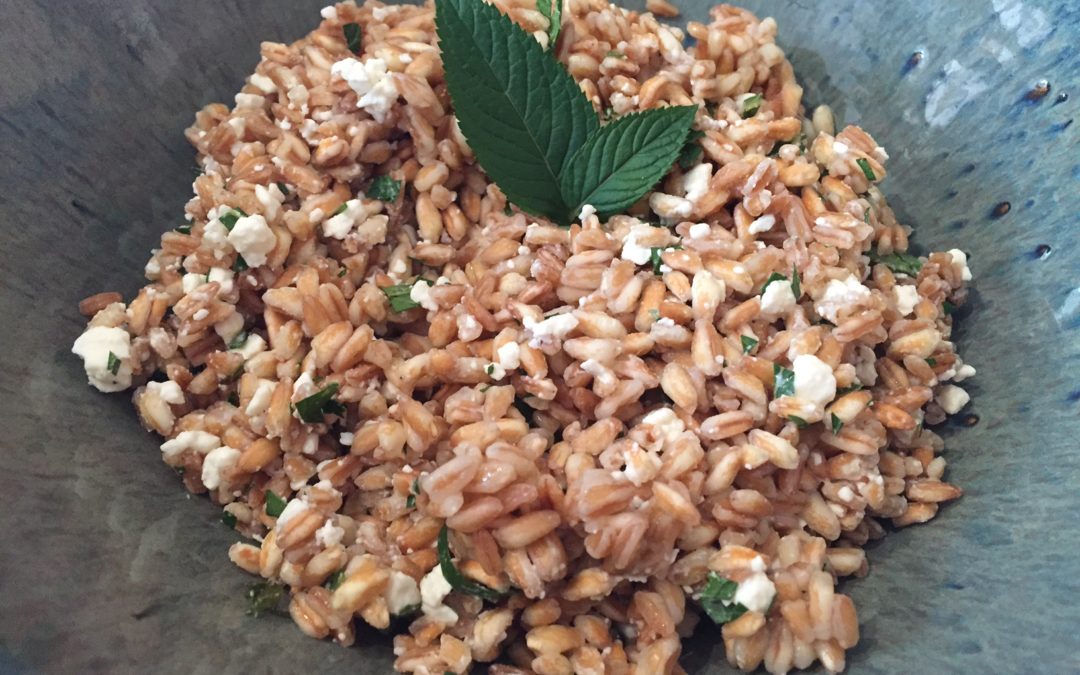 Farro is an ancient wheat grain with a nutty flavour and chewy texture. It makes a great alternative to other grains like brown rice and quinoa. It is a high source of fibre. Farro can be used in soups, salads and side dishes like this recipe below.
You can buy farro dry at a bulk food store or at the health food store. I found this pre-cooked farro at Superstore by PC Blue Menu and used this for the recipe.
Ingredients:
1 cup of dry farro
1/2 cup crumbled feta
Juice of a lemon
Salt and pepper to taste
1/3-1/2 cup of chopped fresh mint
Directions:
Cook farro. Bring 1 cup of water and 1 cup of farro to a boil in a pot on the stove. Once boiling, turn down to a simmer and cook until all water is absorbed.
Place farro in a bowl and add the feta, lemon juice, mint and salt and pepper. Stir to combine.
Serve hot or cold. Would work well with fish on the side.