Hey there! Thanks for stopping by. If you are looking for a fresh perspective on nutrition, evidence-based advice and how to improve your overall health – you've come to the right place. I am a Registered Dietitian, Sports Nutritionist, food lover and owner of Andrea Docherty Nutrition in Windsor, Ontario.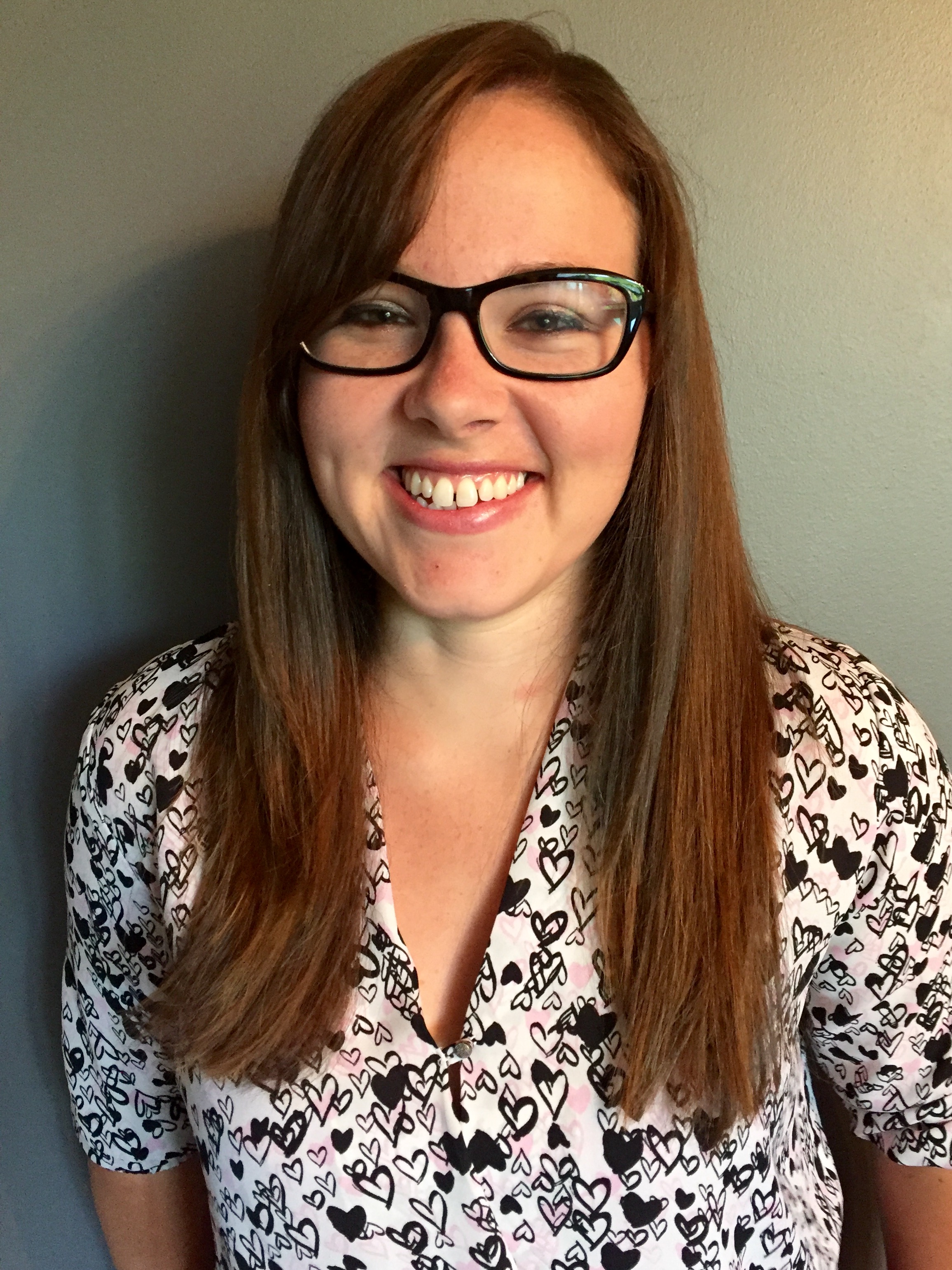 My food philosophy
A few of my main nutrition principles are:
Eat "close to nature," whole foods most of the time. These foods will nourish and energize you.
Eat in a way that you enjoy and makes you feel good. Life is too short to be eating the same thing day in and day out. Its time to let go of the stress and guilt around food.
Develop a strong foundation of healthy habits. With the right habits, healthy eating can be almost effortless.
There is no perfect diet out there or magic foods. Personalized nutrition is where its at and I will help you develop an eating plan that works best for you. I apply the evidence to your lifestyle.
You need to do some type of preparation to be successful.
Sports Nutrition
Ever since I started training for triathlons 10 years ago (now I just bike and run for fun and to stay active), I became fascinated with learning about sports nutrition and how to fuel my body so that I could perform my best during those summer races. I have always enjoyed helping people improve their health and become the best versions of themselves – I worked as a personal trainer and for a short time ran my own personal training business before becoming a dietitian. I love working with athletes of all levels achieve their performance goals and have worked with many endurance athletes, hockey players, and wrestlers.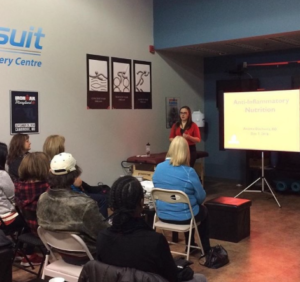 Speaker
In addition to individual coaching, I love sharing my passion for nutrition and educating groups. I am a regular guest speaker at The Running Factory and hold nutrition seminars at Pursuit Massage Therapy and Recovery Centre, Sweat Fitness and Performance as well as in the workplace setting, include RBC.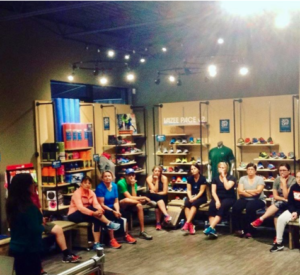 Education and Work Experience
After completing my BSc. in Nutrition and Dietetics at the University of Western Ontario, I completed a comprehensive practical dietetic internship at the University Health Network in Toronto, Ontario. My past work experience as a dietitian includes being a clinical inpatient dietitian at the Multi-Organ Transplant program at Toronto General Hospital, and as an In-store dietitian in grocery stores. I have a strong background in clinical nutrition and working with many health conditions such as diabetes, heart, liver and kidney disease, as well as  as weight management, IBS and nutrition for all life stages. Thanks to my experience as a grocery store dietitian conducting store tours, cooking classes and nutrition seminars, I can bring the evidence-based nutrition recommendations to life by teaching people practical tools and skills to make lasting changes to their eating and nutrition habits.
On a Personal Note
When I'm not talking about nutrition or working on building my business, I love lifting some weights at the gym, going for a run or a nice long walk with my Greyhound Bobbi. I find experimenting in the kitchen relaxing and fun! Painting has become a fun side hobby as well.
Please contact me if you have any questions or would like to learn more about working with me. I look forward to hearing from you! Contact me here.