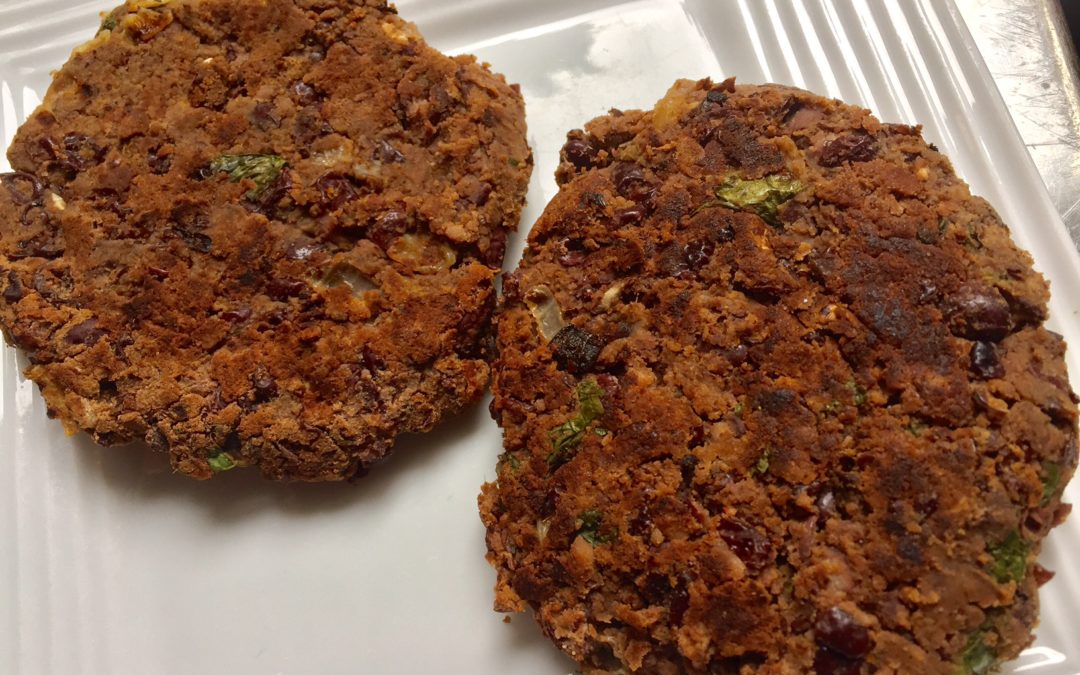 A festive fall recipe! I had lots of leftover canned pumpkin from making a pumpkin banana bread, but wanted to try using it in a savoury dish. They are quite soft since I didn't add any flour or grains, but they are delicious on a salad or eaten on their own topped with some guacamole.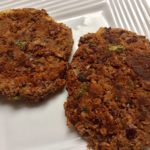 Pumpkin Black Bean Veggie Burgers
These burgers are very flavourful and yet so easy to make - no blender or food processor needed. They are pretty soft (adding some flour, ground flax or oats may help to adsorb some of the moisture) but I have been enjoying these added on top of a salad to add extra protein. They would work well in a wrap too.
Ingredients
1/2

cup

canned pumpkin

1

can

black beans

drained and rinsed

1/2

onion

finely chopped

1

tbsp

olive oil

1/3

cup

cilantro

chopped

1/2-1

tsp

cumin

1

tsp

chili powder

1/4

tsp

cinnamon

1/4

tsp

all spice (optional)

1

tbsp

chopped garlic (or about 1-2 cloves minced)

salt and pepper
Instructions
Heat oil a large frying pan or skillet at medium-high heat. Cook onions for a few minutes until soft. Remove from heat.

Add black beans to a large bowl and mashed with a fork or potato masher. Leave a few chunks for texture.

Add pumpkin, onions, cilantro, garlic and spices. Mix well to combine. Adjust seasoning amount to your preference.

Form into 5-6 patties and let sit for 10 minutes. Heat oil in frying pan and cook the patties at medium heat about about 3 minutes until a golden crust forms and then flip and cook the other side. Repeat for all patties.

Serve on salads or wraps. Would go great with sliced avocado or guacamole on top.