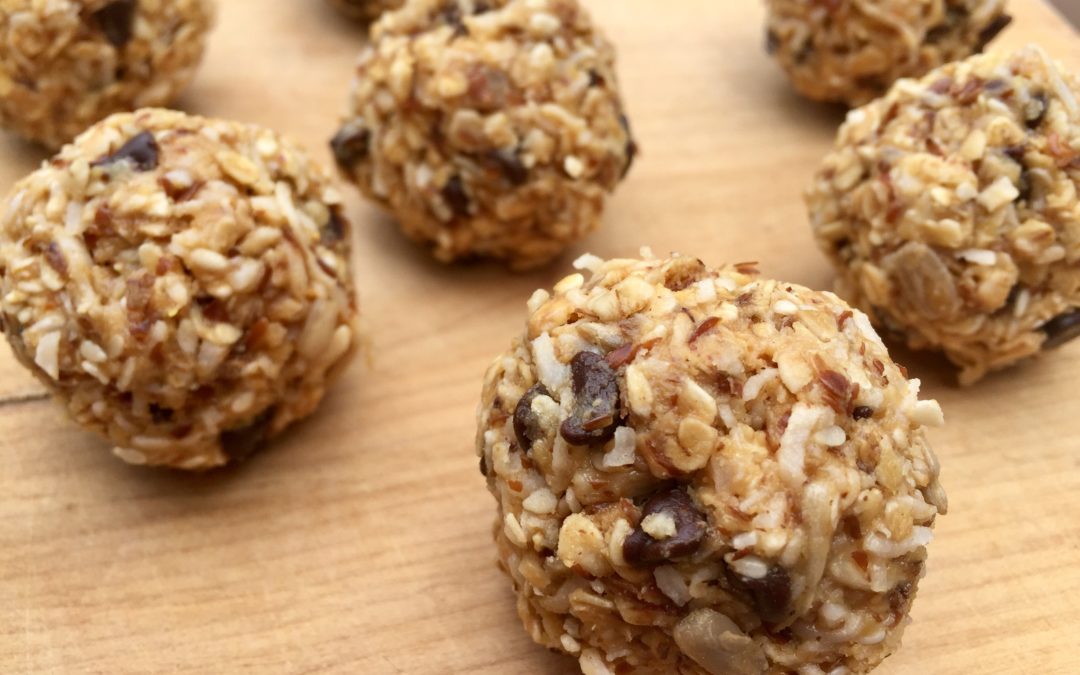 These energy bites are a filling snack to keep you going during a busy day. A source of fibre, healthy fats and some protein with a hint of sweetness. Makes 24
Ingredients:
1 cup of quick oats
1/2 cup of natural peanut butter (or use a nut free butter or almond butter)
1/2 cup of ground flax seeds
1/2 cup mini chocolate chips
1/3 cup honey
1/3 cup unsweetened shredded coconut
1/4 cup sesame seeds
1/4 cup raw sunflower seeds
Directions:
In a bowl, mix all ingredients together thoroughly. Cover bowl and keep in the fridge for about 30 minutes to firm up. Roll mixture into about 24 bites. If you find the mixture does not stick together, add peanut butter or honey. Store in the fridge or freezer.